Ken, Colleen and Jim have built a great legacy based on hard work, family relations, and superior genetics. Kevin and Shelby took on a greater role on the Ranch and have incorporated horse breeding and training into the operation.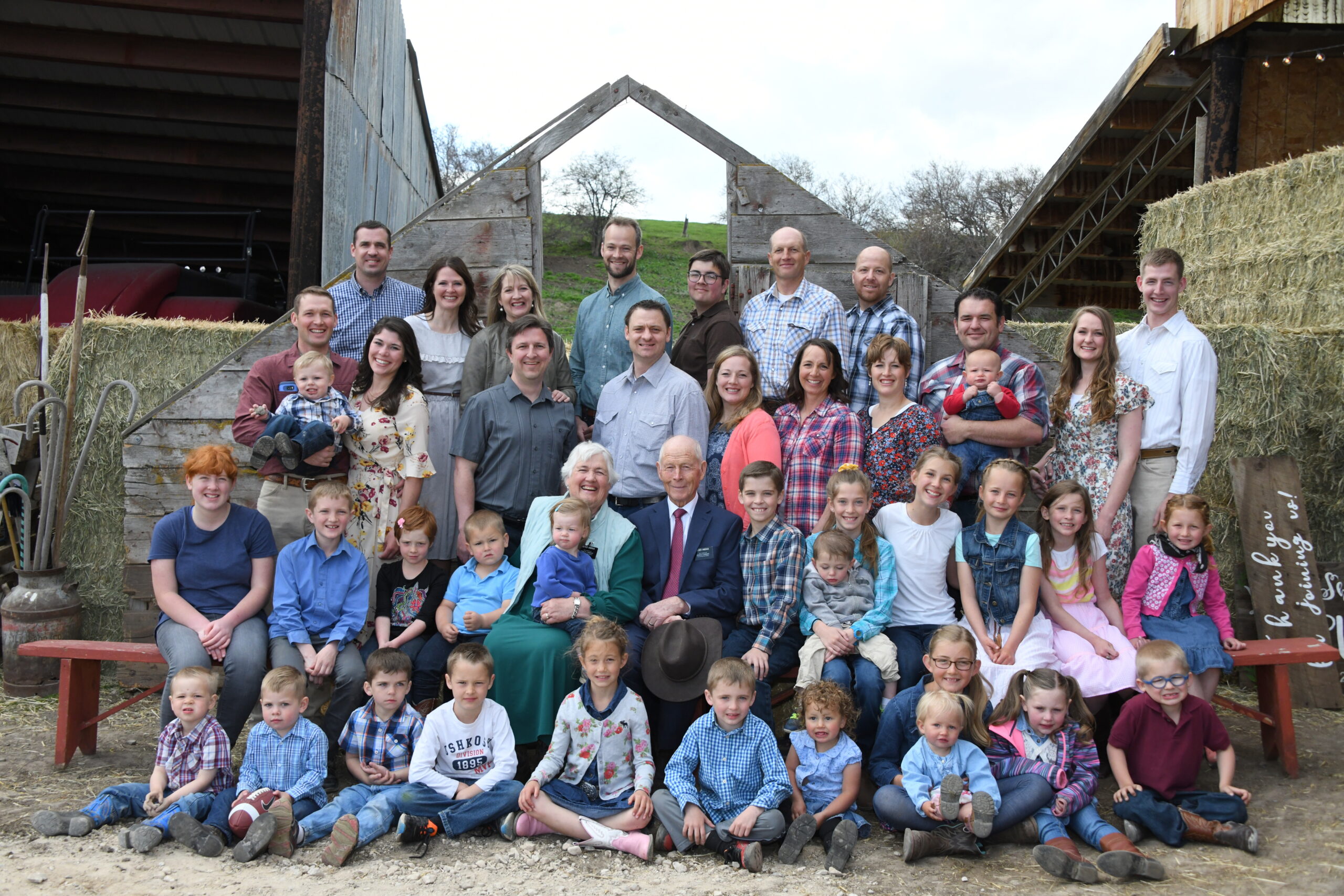 Ken has a keen eye and understanding for livestock. He is meticulous and detailed in his work and strives for perfection. Colleen is the heart of everything. She brings joy and happiness to everyone who visits and has a rotating door to her dining room table. She is one of the finest women out there. Together Ken and Colleen have raised 8 children and countless more who have lived with them throughout the years.
Jim is the backbone of the Andrus Ranch. He has always been the hardest worker and most dedicated to the cause of livestock and making a living in agriculture. He is konwn for his saying that you can make your living at anything, as long as you are the best at it. He has humbly created a reputation with his ability to breed good livestock and refine his cattle to fit the environment. That belief is manifest in his reputation as one of the best livestock producers around.
Kevin and Shelby are happy to raise their 5 children on a ranch. Kevin shares the same philosophy as Jim and Ken with raising well bred cattle. He also has a keen eye for ranch horses that are well rounded and people friendly. Shelby was raised in town, but her heart has always been in the country. She loves learning how to work around the ranch and welcomes the many visitors with a good meal. Kevin and Shelby make a good team of hard work, love, and dedication to the ranch and their family.