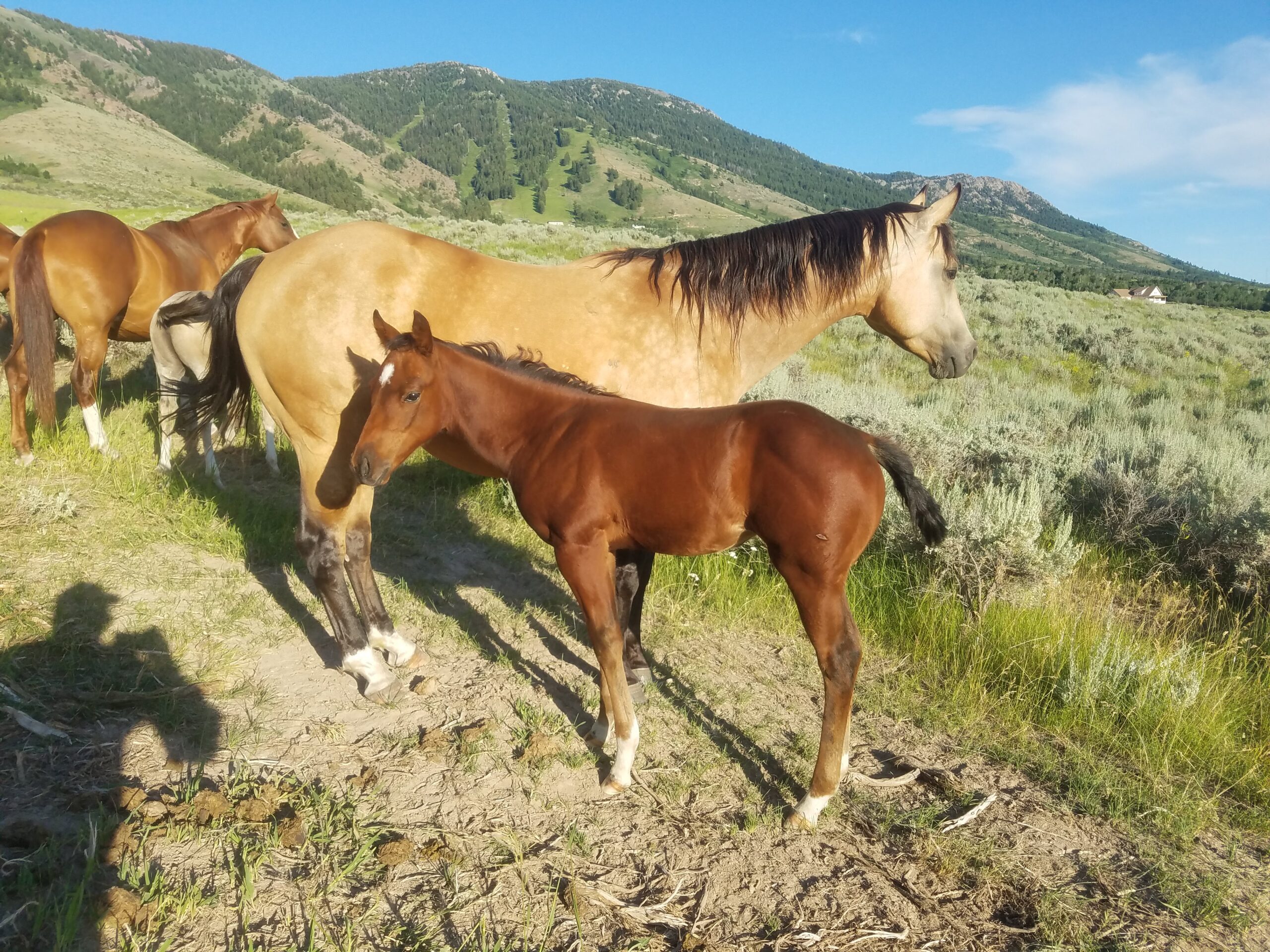 "Nifty" was named by Uncle Jim and that is saying something. He doesn't like quarter horses but he knows quality and he has been impressed with Nifty from the start. Her stunning good looks has led her to be a parade and wedding prop. She passes her excellent balance and conformation on to her foals as well.
She is an explosive mare with a good walk and a great burst of speed if you need it. We haven't rode her a lot but we love that you can hop on her after a couple of years and she doesn't skip a beat.
2019 was her first foal so we are excited to start him this summer.
In foal to Pepto for a 2020 foal