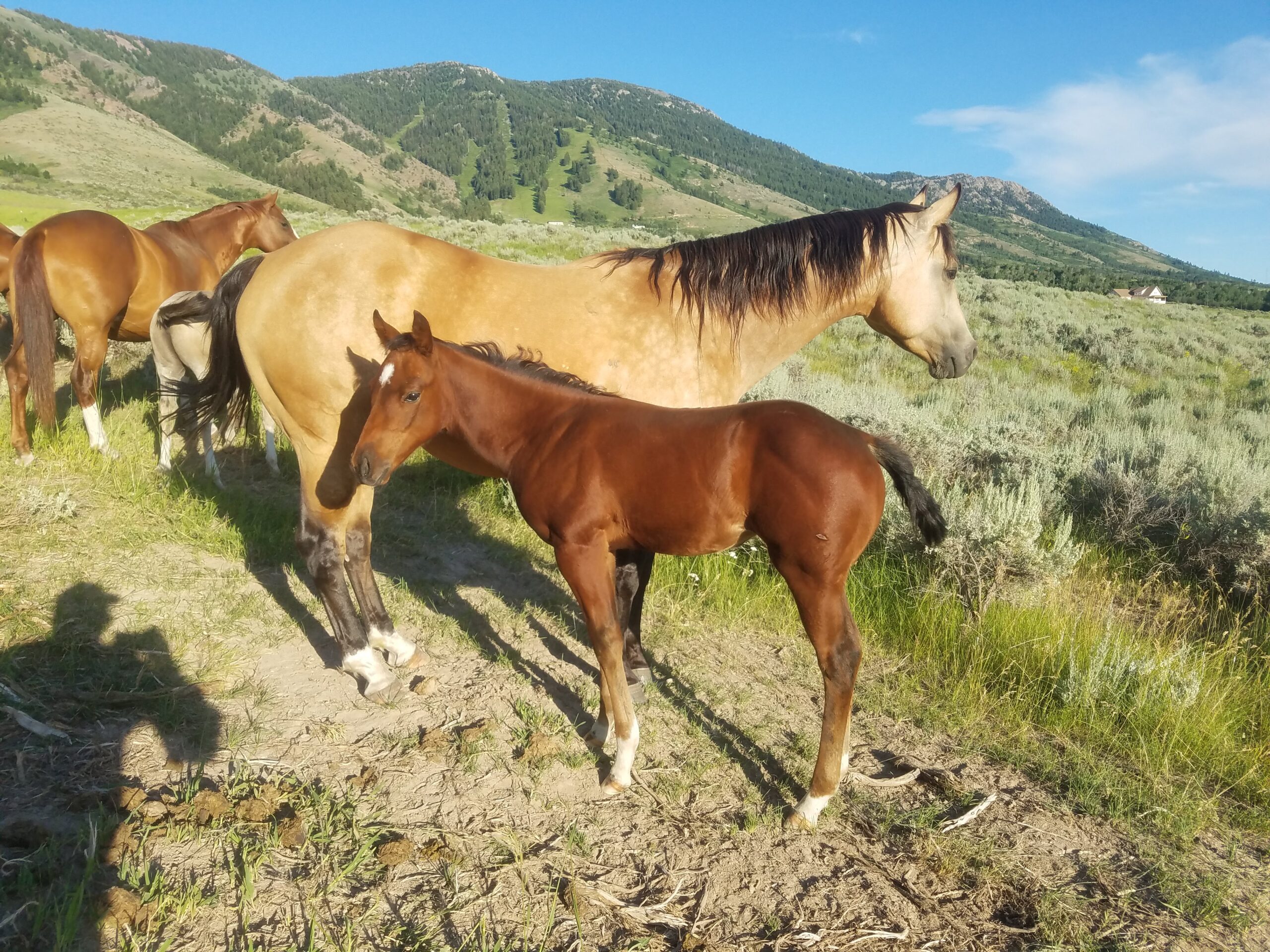 "Nifty" is well deserving of her barn name. Her stunning good looks has led her to be a parade and wedding prop. She passes her excellent balance and conformation on to her foals as well.
She is a gritty mare with a good walk that is fun to ride. We haven't rode her a lot but we love that you can hop on her after a couple of years and she doesn't skip a beat.
She has a 2023 buckskin filly by Pepto that is available.