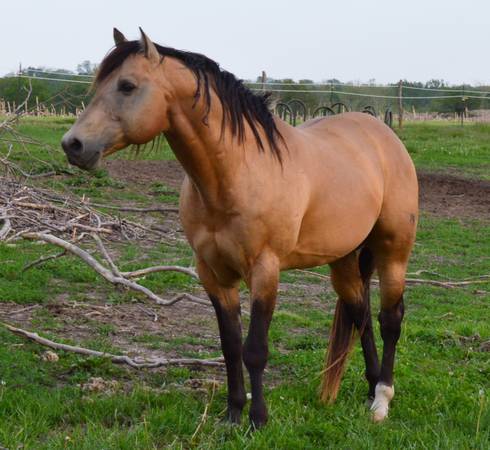 Starbuck
EYED WATCH STARBUCK

Starbuck was our first stallion and a great building block for us. He was a large 15.2 hands and gentle as a kitten. 
We hoped we would get more fillies from him in his two short breeding seasons but we will take what we got. We think Chick will be a great broodmare for us and we are excited for what she produces in the coming years. 
While we didn't get a lot of future mares from Starbuck, we did get a lot of geldings that are turning into great ranch horses. They are proving to be the dependable and ready to go to work type that anyone can ride.