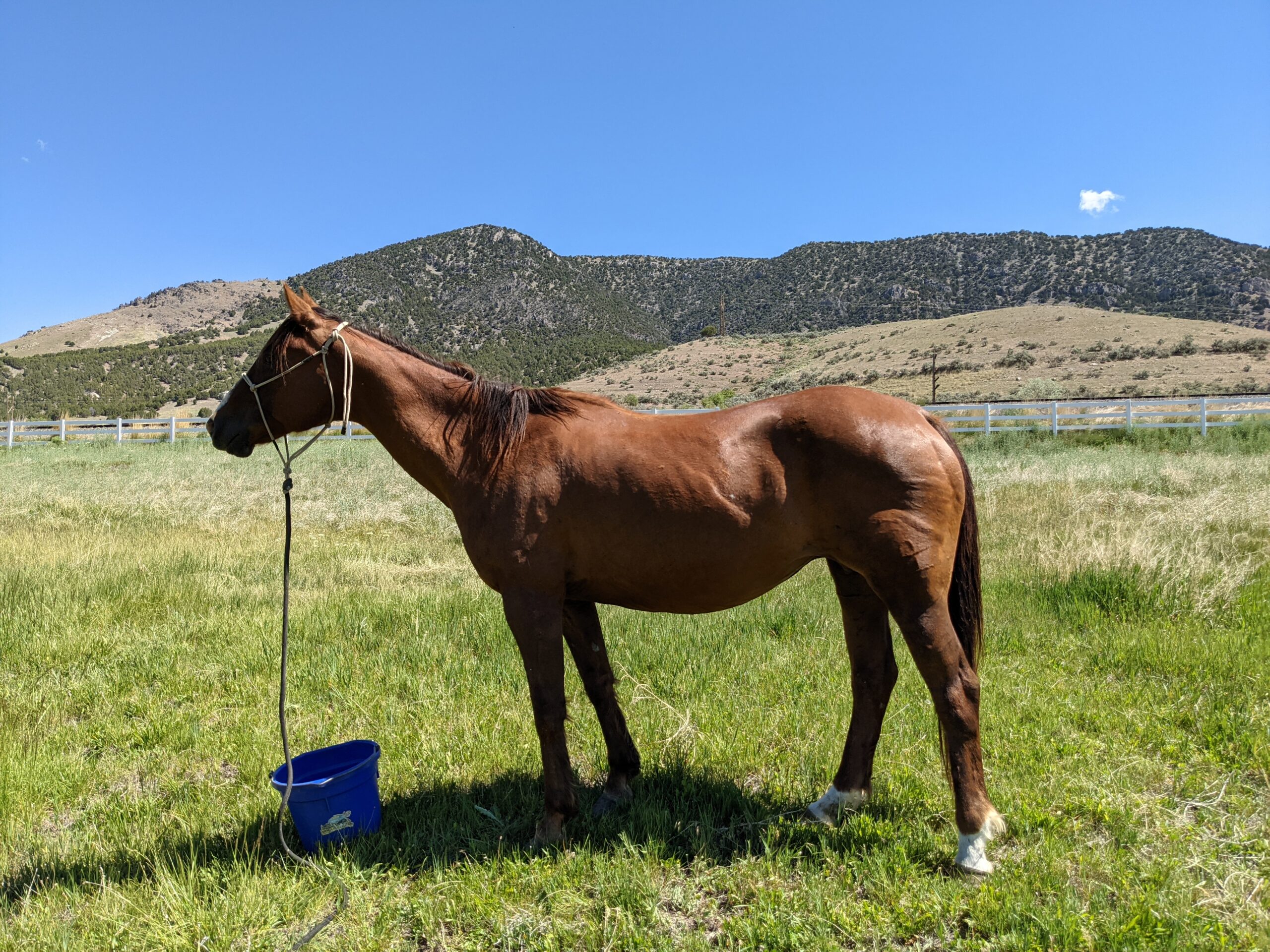 When we purchased our stallion "Pepto" we needed some good mares that would compliment his pedigree. We think "Peggy" is a perfect mare to cross onto his cow and performance pedigree. 
She is an older foundation blood with good size and level head. She is an own daughter of the great stallion and AQHA Superhorse Mr Baron Red who was known for his superior broodmare daughters. We have a great appreciation for the Two Eyed Jack blood as we find them honest and dependable.
She has a 2022 sorrel stud colt on her side.